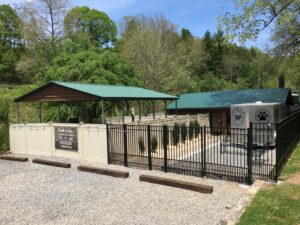 ---
Asheville's Premier Dog Boarding and Dog Day Care
Play • Stay • Bark
Don't settle for your average dog boarding or kennel experience. Join us at BarkMore Park for days full of interactive, group play in Asheville's premier Dog Day Camp & Lodge. You'll enjoy your time away worry-free watching your Camper have a blast on our Live Web Cams. Overnight guests can relax in their spacious, private room after "Barkdown" Service, a nightly treat and individual attention.
BarkMore Park is conveniently located just off I-40, I-240 and the Blue Ridge Parkway, minutes from Downtown Asheville.
---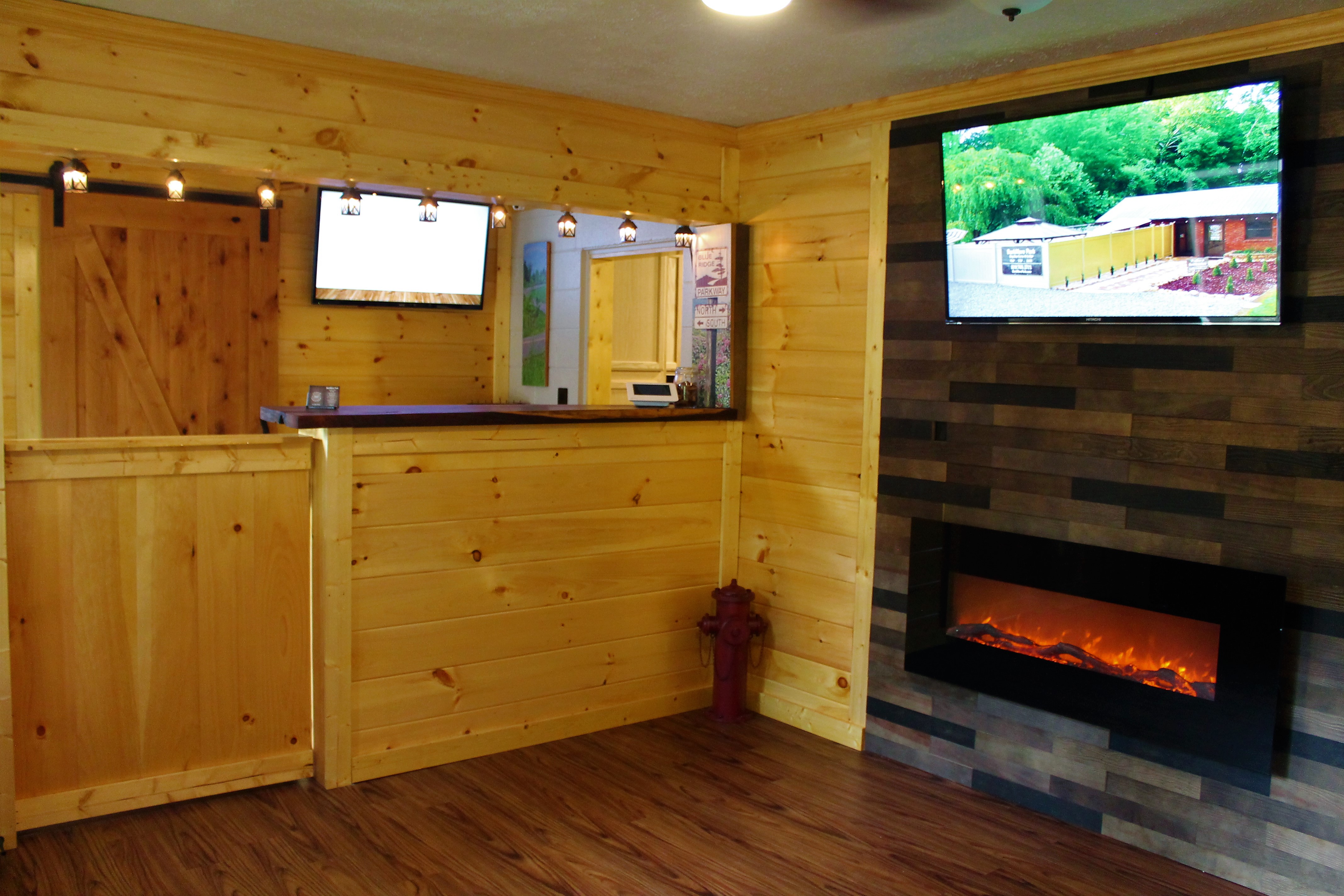 ---
---
Dog Boarding – The Lodge
Different from traditional dog boarding or kennel settings, at BarkMore Park dogs play all day with fellow Campers in our four large ParkYards. We provide everything your dog needs for a restful night's sleep so they can be ready to play the next day! We offer true all-day play with your dog boarding experience at the best value with no late check-out fees! You can be sure that your dog will rest easy after BarkDown Service, where staff give each dog individual attention and a nightly treat.
Dog Day Care – Day Camp
Unlike other dog day care facilities, at BarkMore Park we offer a true, full 8-hour day of play! You'll have confidence that your dog is having a fun and safe day by watching our Live Web Cams. Warning: This activity may become addictive and cause a loss in productivity! Our BarkRangers have planned activities and fun treats for your Camper every day of the week all included in one low price. We provide a high BarkRanger to Camper ratio to ensure dogs of all sizes can enjoy their day. Daycare is offered Monday through Saturday only. Sunday is exclusively for boarding dogs.
We want everyone to have a great day at BarkMore Park so we require: All dogs to be up to date on Rabies, Parvo, Distemper and Bordetella vaccines at least 5 days prior to their stay, Dogs over six months must be spayed/neutered and all campers must play well with other four-legged and two-legged friends. Finally, all dogs must wear a quick release collar while at our facility. If your dog does not have a quick release collar, you will be required to purchase one prior to play.